Subfloor in Frackville, PA
Secure Your Home with Professional Subflooring from Basement Gurus in Frackville, PA
Trusted Subflooring Contractor in Frackville, PA
Welcome to Basement Gurus, your trusted provider of subflooring solutions in Frackville, PA. We understand the importance of a strong and secure subfloor in maintaining the integrity of your home's foundation. With our expertise, we aim to deliver exceptional services that protect your house and provide long-lasting results.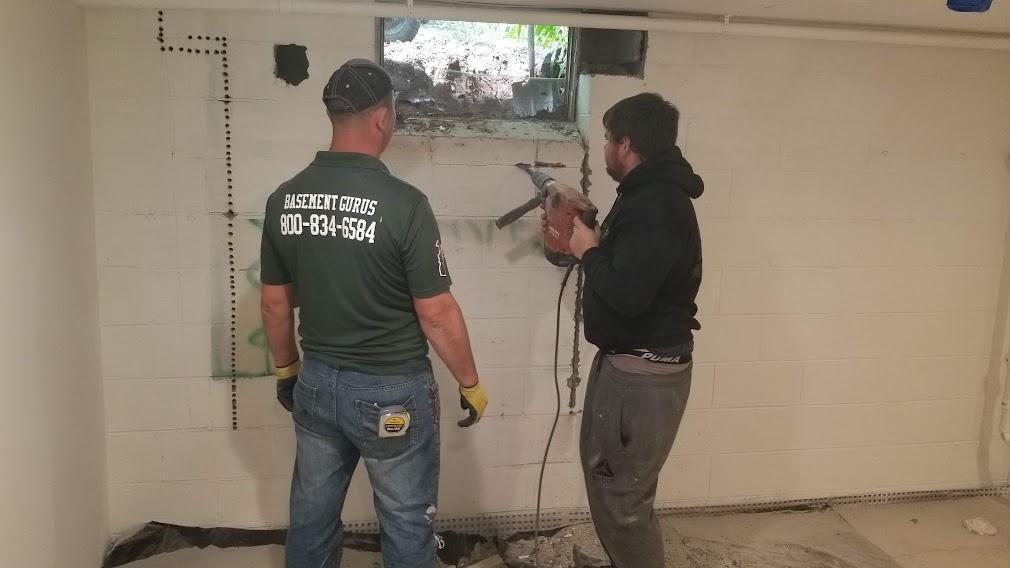 Subflooring plays a crucial role in supporting the flooring above and acts as a barrier against moisture, pests, and structural damage. It provides stability and prevents sagging or warping, ensuring a level surface for your floors. At Basement Gurus, we recognize the significance of a well-installed subfloor, as it forms the foundation for a durable and comfortable living space.
Our team of skilled professionals is dedicated to securing your house through the implementation of basement subfloor systems. We employ advanced techniques and innovative technologies to create a robust subfloor that can withstand the challenges of time. By utilizing high-quality materials and adhering to industry standards, we guarantee the longevity and strength of our subflooring solutions.
We understand that every home is unique, and that's why we offer customized subflooring options tailored to your specific needs. Whether you require moisture-resistant subflooring for a basement or a soundproof solution for an upper floor, our experts will work closely with you to design and install the ideal system.
Should you encounter any subflooring issues, our team is here to solve them promptly and efficiently. From addressing water damage and moisture concerns to repairing structural issues, we have the expertise to tackle a wide range of problems. Our comprehensive approach ensures that your subfloor is not only secure but also optimized for the specific demands of your home.
With Basement Gurus, you can trust that your subflooring needs in Frackville, PA, are in capable hands. Contact us today to schedule a consultation and experience the difference our reliable and professional services can make for your home.
Why to Choose Basement Gurus in Frackville, PA?

Extensive Expertise
With years of experience in subflooring installation, Basement Gurus has the knowledge and skills to handle any subflooring project in Frackville, PA. Our team of experts is well-versed in the latest techniques and industry standards, ensuring precise and durable installations.

Premium-Quality Materials
At Basement Gurus, we prioritize premium-quality materials for our basement subfloor systems in Frackville, PA. We carefully select materials that are durable, moisture-resistant, and long-lasting, ensuring a solid foundation for your home. Our commitment to using high-quality materials guarantees a secure and reliable subflooring solution.

Customized Solutions
We understand that each home in Frackville, PA is unique, which is why we offer customized subflooring solutions. Our experts will assess your specific requirements and design a tailored subfloor system that addresses your home's needs, whether it's moisture prevention, noise reduction, or thermal insulation.

Professional Workmanship
Our skilled technicians are trained to deliver precise and professional subflooring installations. With attention to detail and a focus on quality craftsmanship, we ensure that every subflooring project is executed to the highest standards, providing you with a sturdy and secure foundation for your home.

Comprehensive Services
At Basement Gurus, we offer comprehensive services for basement subflooring in Frackville, PA. From initial assessment to installation, we handle every aspect of the project. Our experienced team ensures a seamless process, providing you with a secure and well-protected subfloor that enhances the overall stability of your home.

Customer Satisfaction
At Basement Gurus, we prioritize customer satisfaction when it comes to subflooring in Frackville, PA. We guarantee high-quality workmanship, attention to detail, and a reliable subflooring system that will meet your expectations. Your satisfaction is our top priority, and we strive to exceed your expectations with every project.
Frequently Asked Questions
What is a subfloor and why is it important?
A subfloor is a layer of material installed on top of the joists that provides a smooth, level surface for the finished flooring. It helps to stabilize the floor, reduce squeaks, and protect against moisture damage.
How do I know if my subfloor needs to be replaced?
Signs of a damaged subfloor include sagging or uneven floors, squeaking noises, visible water damage, or soft spots. If you notice any of these signs, it's best to consult a professional for an assessment.
What types of materials are used for subflooring?
Common materials for subflooring include plywood, oriented strand board (OSB), and cement board. The choice of material depends on factors such as the application, budget, and moisture resistance requirements.
Can I install a new subfloor over an existing one?
In some cases, it may be possible to install a new subfloor over an existing one. However, it's crucial to evaluate the condition of the existing subfloor and ensure proper installation techniques to avoid future issues. Consulting with a professional is recommended.
How long does subfloor installation take?
The time required for subfloor installation depends on various factors, including the size of the area, complexity of the project, and any necessary repairs. A professional contractor can provide an estimate based on your specific requirements.
Open Hours
Monday - Saturday 8AM-8PM Sunday - Closed
Locations
Philadelphia, PA 19111
Lancaster, PA 17601
Southamptom, PA 18966
Wilmington, DE 19804