Basements & Crawlspaces
Your #1 Choice for Wet Basement Solutions



Crawlspace Repairing Services For Structural Foundation Repair In Philadelphia
Crawl space problems can seriously impact your home's health and safety, and you don't want to let them fester. Signs of a crawl space problem can range from uneven floors and foul odors to drywall cracks and heightened allergies. Luckily, at Basement Gurus, we're well-versed in foundation repair Philadelphia, and we specialize in addressing crawl space humidity in Philadelphia, PA.
Our methods offer savings of 10%-30% compared to our competitors
Get a FREE written estimate and inspection, plus speedy installation
For Philadelphia residents, we offer solutions for damp, wet, and moldy crawl spaces.
Ensure healthy crawl spaces with our cost-effective waterproofing systems
Say goodbye to sagging, uneven floors and structural wood rot damage with our expert repairs
Our experienced contractors have the skills and know-how to solve any problem you're experiencing with your crawl space. We offer an array of services, including crawl space encapsulation, concrete foundation repair in Philadelphia, sealing, and insulation, to ensure that your crawl space stays dry, clean, and healthy.
Don't wait to get your crawl space fixed. Reach out to us today to schedule a consultation and learn how we can help keep your home comfortable and safe.
Crawl Space Waterproofing
Don't let a wet crawl space bring you down! The key to solving this pesky problem is all about using top-of-the-line products and having expert technicians who know how to install them. That's where Basement Gurus comes in! Our contractors for foundation repair in Philadelphia are masters at installing sump pumps and dehumidifiers that will keep your crawl space bone-dry.
But wait, there's more! Building experts recommend sealing or encapsulating crawl spaces to increase energy efficiency and eliminate issues with moisture, mold, and pests. Some crawl spaces may also require waterproofing.
When should you think about crawl space waterproofing?
So, how do you know if your crawl space needs waterproofing? Look for signs such as standing water or wet soil on the crawl space floor. If you spot either of these, it's time to take action.
Our crawl space waterproofing system includes
perimeter drains,
drainage matting,
a high-performance sump pump with battery backup, and
a heavy-duty dehumidifier that will maintain the ideal humidity level to prevent mold and mildew.
We offer a complete solution for crawl space encapsulation or waterproofing, and our contractors for foundation repair in Philadelphia have access to the best products on the market to ensure your crawl space stays dry and healthy. Don't hesitate to call us for a free estimate.
Crawlspace Encapsulation
This process involves:
adding a top-notch moisture barrier to the dirt floor,
insulating the walls, sealing foundation vents, and
using a specialized dehumidifier to keep the space dry.
For maximum effectiveness, it's crucial to seal the crawl space completely during encapsulation. Once that's done, you can rely on a high-quality dehumidifier to regulate moisture levels and ensure a healthy crawl space environment.
Crawl space encapsulation and insulation are not the same!
It's easy to mix up crawl space encapsulation and insulation, but they serve distinct purposes. Crawl space encapsulation is the solution for issues like ground moisture and humid air, while crawl space insulation is primarily intended to address cold floors.
Cost of Crawl space encapsulation
When it comes to crawl space encapsulation, the price tag can vary depending on several factors. On average, you can expect to pay around $7,500, but in some cases, the cost may reach up to $20,000.
Factors that can impact the final cost include:
the size and condition of your crawl space,
the specific materials used, and
the contractor you choose to work with.
To find the best deal on crawl space encapsulation, it's essential to do your homework and shop around before hiring a contractor. This way, you can compare prices and ensure that you're going for the most affordable and effective foundation repair companies in Philadelphia.
Experience the Benefits of Crawl Space Encapsulation
When it comes to protecting your home, don't overlook the importance of crawl space encapsulation. Not only does it prevent moisture buildup, but it also comes with a host of benefits that can improve your home and your health.
Encapsulation protects your home from mold growth
Moisture in a crawl space creates the perfect environment for mold and mildew to thrive, which can cause respiratory problems and other health issues. With encapsulation, you can enjoy peace of mind knowing that mold and mildew won't be a problem.
Improves your home's air quality
An un-encapsulated crawl space can introduce contaminants into your living space, making it uncomfortable and even dangerous to breathe. By sealing off the crawl space, you eliminate this risk and enjoy fresher, cleaner air.
Encapsulation helps you avoid structural damage to your home
Moisture and pests in your crawl space can cause wooden frames and flooring to rot over time. But with encapsulation, you keep moisture out and prevent pests like termites from causing structural damage.
Only the most professional experts concrete foundation repair philadelphia
If you're considering crawl space encapsulation, it's important to do it right. Trust a professional to install a heavy-duty moisture barrier, seal foundation vents, and insulate walls to ensure maximum protection.
Experience the peace of mind and benefits that come with crawl space encapsulation. Contact us today to learn more about our reliable encapsulation services.
Protect Your Home with a Crawl Space Dehumidifier
Crawl spaces are often ignored and forgotten parts of a home. Dark, damp, and uninviting, it's no wonder that most homeowners don't give much thought to dehumidifying them.
However, did you know that your crawl space could be affecting the air your family breathes? The air in your crawl space can easily enter and circulate throughout your home, carrying with it any contaminants or moisture it has picked up along the way.
Home at risk
High humidity levels in your crawl space can cause serious damage to your property and create a breeding ground for mold and mildew, which can be harmful to your family's health.
At Basement Gurus, we offer comprehensive crawl space dehumidifier services to help protect your home from the damaging effects of moisture. Our team of experts has years of experience in providing solutions to issues like
water damage,
structural deterioration,
high humidity, and
condensation
all of which can be avoided with crawl space encapsulation.
Investing in a crawl space dehumidifier is not only essential for the health and safety of your family, but it also helps to keep your home cooler in the summer and warmer in the winter. With our expert foundation repair in Philadelphia, you can avoid issues like mold growth, musty smells, and unhealthy air quality.
Don't wait until it's too late to protect your home and family from the damaging effects of moisture. Contact us today for reliable and effective crawl space dehumidifier services near you.
Where can you get a decent dehumidifier?
Where do homeowners typically turn when they're looking to purchase a dehumidifier for their crawl space? Well, many will start with the big-box retailers like Lowes, Amazon, and Home Depot. But while these options might seem like a convenient and affordable solution, they often lead to more headaches than they solve.
Why? Because the dehumidifiers sold at these stores are typically low-quality units that only last about six months to a year, and they often require daily maintenance to empty the water bucket. That's why investing in a commercial-grade dehumidifier, like the ones made by Aprilaire, can actually save you money in the long run. Remember, the most expensive home improvement is the one you have to do twice!
Takeaway
Dealing with crawl space issues?
Our team of friendly and experienced structural foundation repair Philadelphia experts is here to help. We'll get to the bottom of what's going on in your crawl space and offer affordable solutions to address any problems.
mold removal
crawl space repair services,
concrete foundation repair in Philadelphia
installing a dehumidifier, or
crawl space encapsulation,
we've got you covered. We understand the importance of a healthy home environment and we're committed to providing top-notch service to ensure your crawl space is in tip-top shape.
Contact us today to schedule an appointment with our knowledgeable technicians!
Basement & Crawlspace Solutions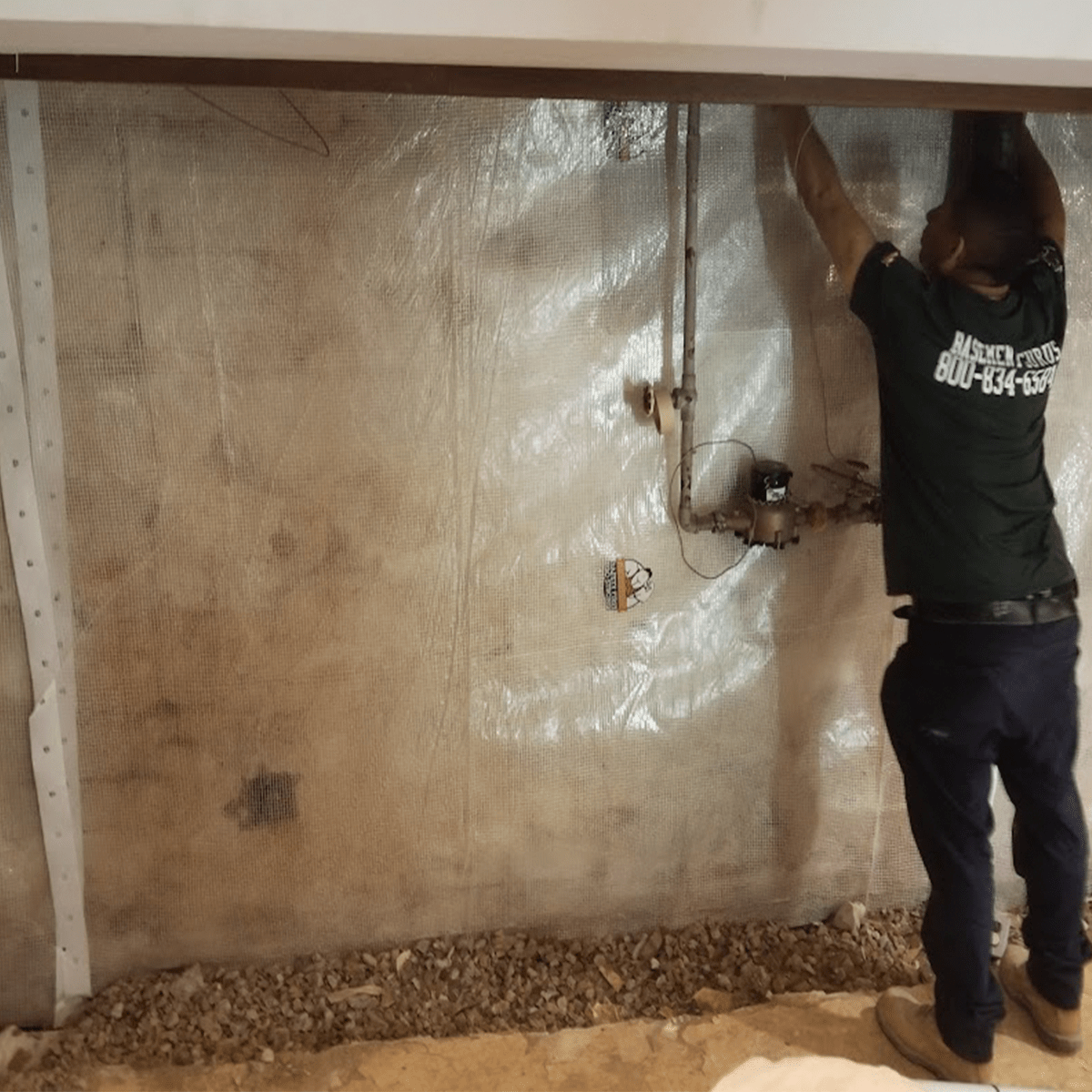 Wet basements can lead to mold issues, damage to property and your home's foundation and can cause serious health problems for you and your family.  Basement Gurus has proven solutions to keep your basement dry & your home safe.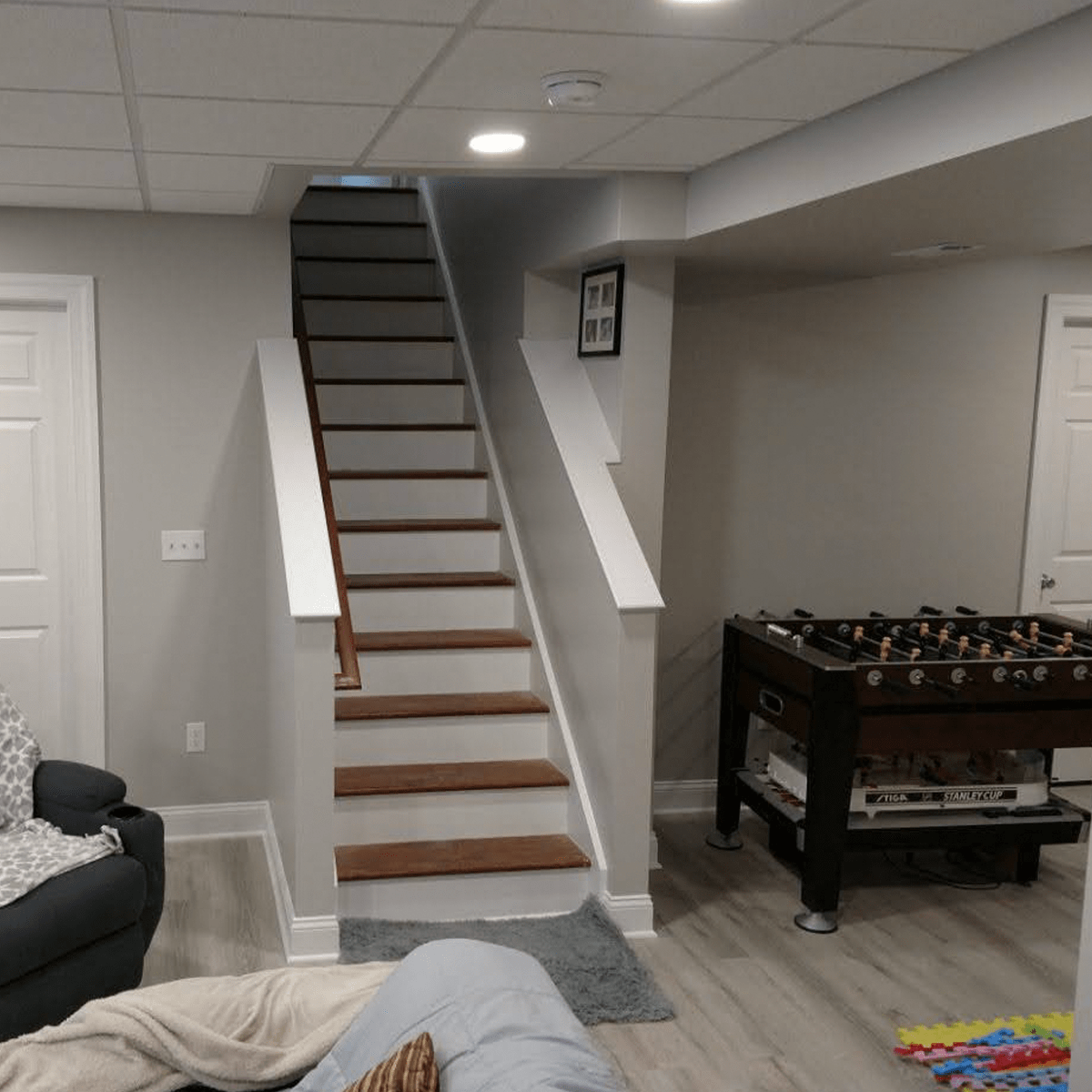 Damage after a flooded basement can often be extensive.  Basement Gurus offers basement remodeling and finishing services that can convert your wet, moldy basement into a livable dry and enjoyable space to entertain family and friends.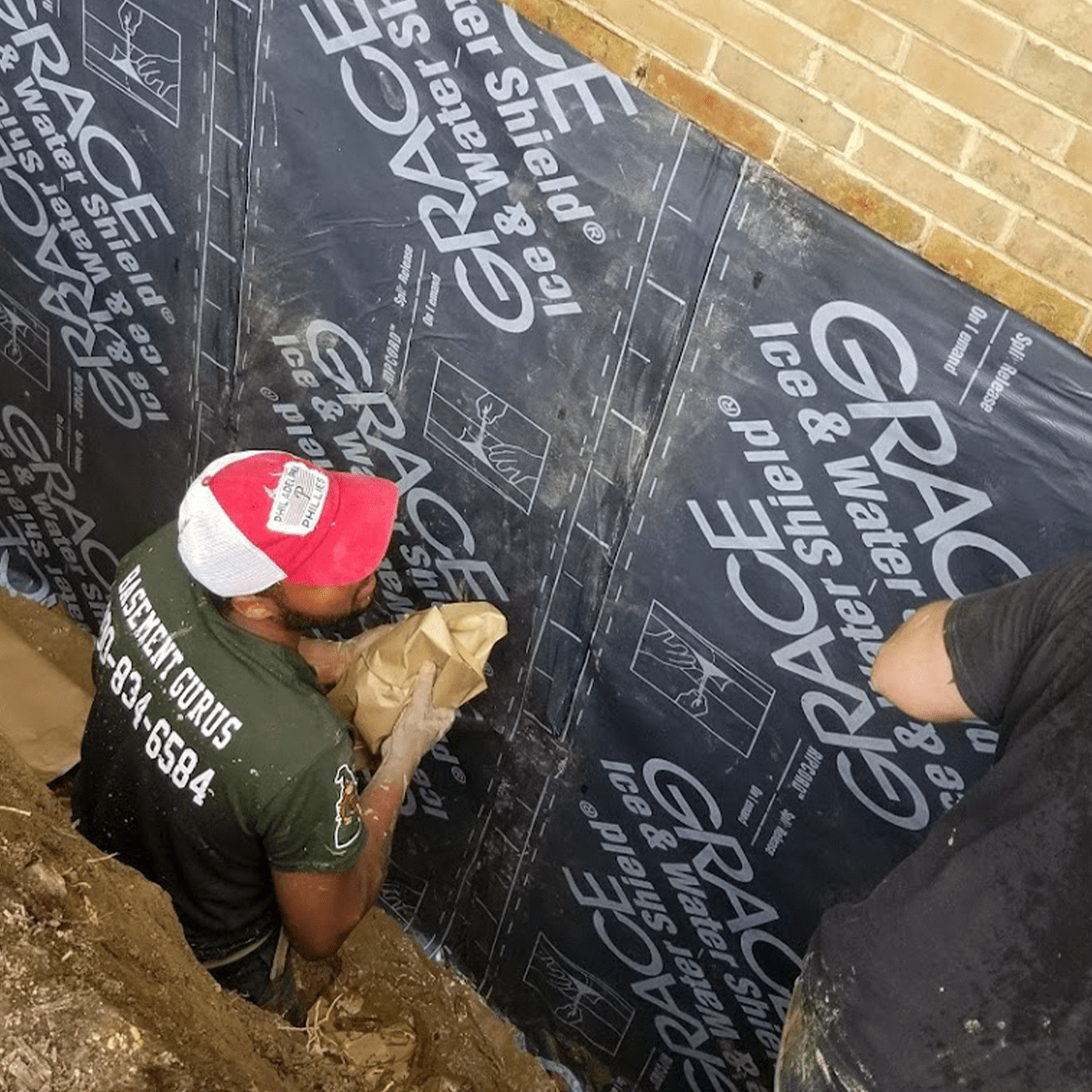 Exterior Waterproofing
Exterior waterproofing is a great way to keep water from coming near the foundation of your home.  Water that pools or seeps through cracks can lead to mold and structural damage.  Call Basement Gurus today to learn more!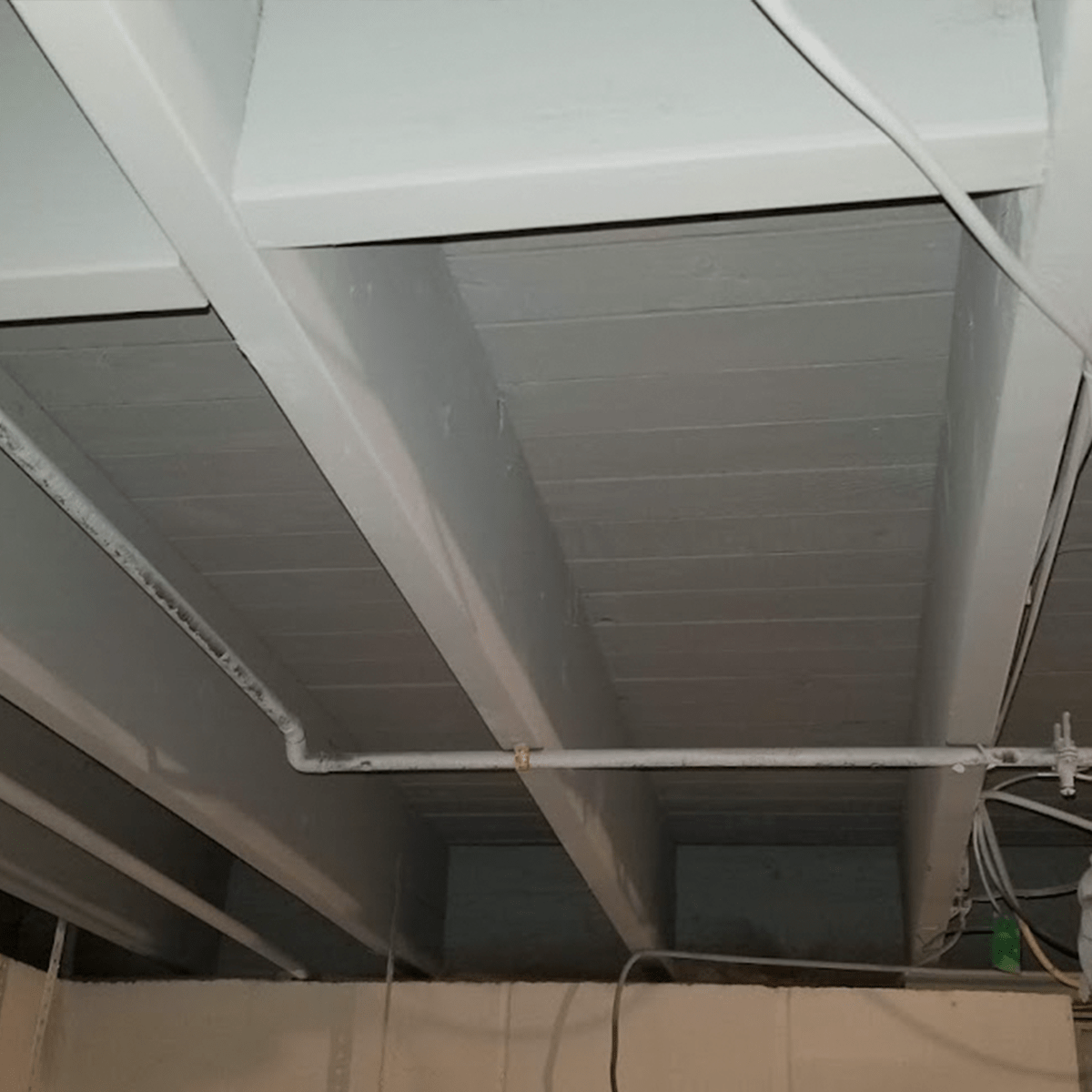 Crawl Space Waterproofing
Much like interior basement waterproofing, crawl spaces may need the same waterproofing system that is install inside the basement.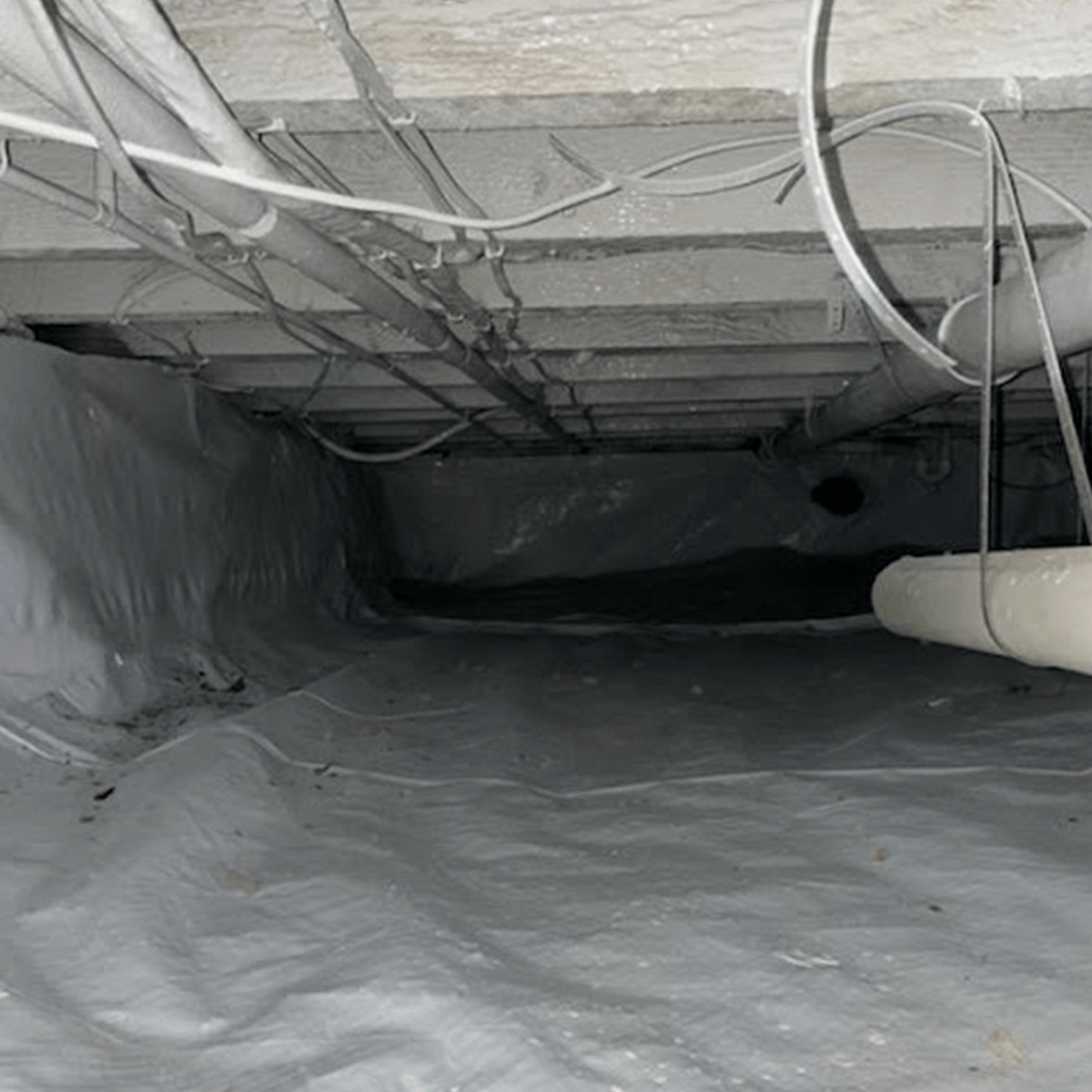 Crawlspace Encapsulation
Crawl Space encapsulation is the best solution for sealing out moisture in your crawl space.  With our extensive experience and trained team you can res assured the job will get done right!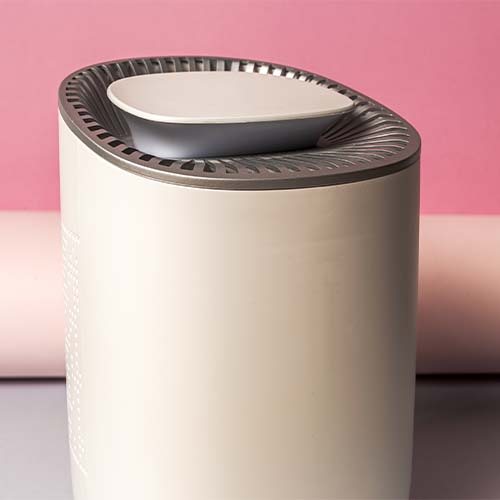 Dehumidifiers
Dehumidifiers are a great resource during the summer months when humidity levels are high.  High humidity levels in your home lead to mold and other unfavorbale conditions.
What Our Customers Are Saying

"From the beginning of the project to the end, Basement Gurus made the process feel painless. They gave me a clear understanding of what remedies were necessary to fix my foundation and ensured that all of my expectations would be met. The contracted workers were timely, considerate, clean, and personable. I would strongly recommend Basement Gurus for any waterproofing work and will be using them as often as necessary in the future."

"Basement Gurus exceeded my expectations. In addition to improving the drainage system around my basement, mold was removed and basement walls and ceiling was painted. An egress window was installed and the basement was put back in better condition than when the work was started."

"Great experience working with Basement Gurus. Very professional and explained everything in detail. I would highly recommend to anybody who is looking for a waterproofing company."
Open Hours
Monday - Saturday 8AM-8PM Sunday - Closed
Locations
Philadelphia, PA 19111
Lancaster, PA 17601
Southamptom, PA 18966
Wilmington, DE 19804