Subfloor in Bellefonte, PA
Ensure Stability and Durability with Subflooring by Basement Gurus in Bellefonte, PA
Subfloor Installation in Bellefonte, PA
Welcome to Basement Gurus, your trusted experts in subflooring solutions in Bellefonte, PA. We understand the importance of a strong and stable foundation for your home, and that starts from the ground up.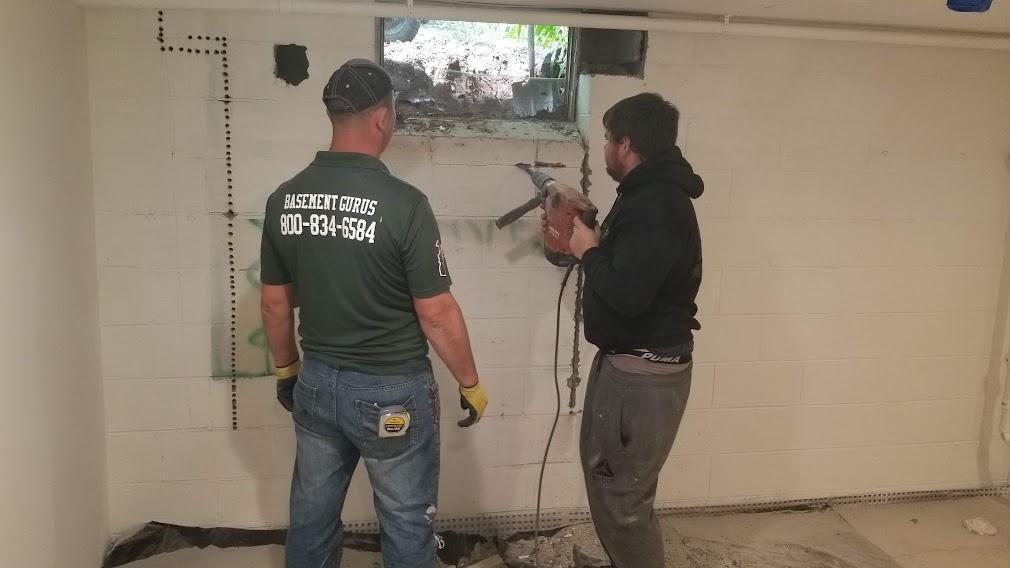 Why is subflooring important? The subfloor is the layer of material beneath your finished flooring. It plays a crucial role in providing structural support, preventing moisture damage, and enhancing the overall performance of your floors. A well-installed and high-quality subfloor acts as a solid foundation, minimizing the risk of squeaky floors, uneven surfaces, and premature wear and tear. With our expertise and dedication, we provide top-notch subflooring services to ensure the longevity and durability of your floors.
At Basement Gurus, we prioritize the security and stability of your house. Our team of skilled professionals meticulously installs subflooring systems that offer exceptional strength and resilience. We use industry-leading techniques and quality materials to create a solid base that can withstand heavy loads and everyday use. By reinforcing the subfloor, we ensure that your floors remain level, secure, and comfortable for years to come.
We specialize in solving various subflooring problems that homeowners in Bellefonte, PA may encounter. Whether you're dealing with sagging floors, moisture issues, or uneven surfaces, our experts have the knowledge and experience to assess the situation and provide effective solutions. We offer a range of subflooring options tailored to meet your specific needs, including plywood subfloor installation, moisture barrier installation, and subfloor repairs.
With Basement Gurus, you can trust that your subflooring needs are in capable hands. We are committed to delivering exceptional craftsmanship, superior customer service, and reliable solutions. Contact us today to learn more about our subflooring services in Bellefonte, PA and discover how we can help secure your house from the ground up.
Why to Choose Basement Gurus in Bellefonte, PA?

Expert Subfloor Installation
Trust Basement Gurus for precise and professional subfloor installation in Bellefonte, PA. Our experienced team ensures proper leveling, secure attachment, and optimal support for your flooring.

Superior Subflooring Materials
We utilize high-quality subflooring materials that are designed to withstand heavy loads, minimize floor movement, and resist moisture damage. Our selection ensures long-lasting durability and enhanced stability for your home.

Moisture Protection
Our basement subflooring solutions in Bellefonte, PA include effective moisture barriers, preventing water damage and mold growth. Trust Basement Gurus for a dry and healthy basement environment, ensuring the long-term integrity of your subfloor and overall home security.

Customized Solutions
At Basement Gurus, we understand that each project is unique. We offer tailored subflooring solutions to address specific needs and challenges in Bellefonte, PA. Our team works closely with you to design a subflooring system that meets your requirements.

Professional Workmanship
At Basement Gurus, our skilled technicians deliver exceptional subfloor installation services in Bellefonte, PA. With precise measurements, secure fastening, and meticulous attention to detail, we ensure a reliable and structurally sound basement subfloor system for your home's security and stability.

Long-Term Performance
With Basement Gurus, you can expect subfloor installations in Bellefonte, PA that are designed for long-lasting performance. Our expertise ensures a robust and stable subfloor system, providing durability, reducing maintenance needs, and securing your house for years to come.
Frequently Asked Questions
Why is subfloor installation important for my basement in Bellefonte, PA?
Subfloor installation is crucial as it provides a level and stable base for your flooring. It helps in preventing moisture seepage, reducing noise transmission, and enhancing insulation. Additionally, it protects your flooring from potential damage and ensures long-term durability.
What types of subflooring materials do you use in Bellefonte, PA?
At Basement Gurus, we use a variety of high-quality subflooring materials, including plywood, oriented strand board (OSB), and specialty subfloor panels. These materials are chosen for their strength, durability, and resistance to moisture, ensuring a solid foundation for your flooring.
How long does subfloor installation typically take?
The duration of subfloor installation depends on various factors, such as the size of the area, the complexity of the project, and any additional preparations required. Our team will assess your specific needs and provide you with an estimated timeline during the initial consultation.
Can you install a subfloor over an existing concrete basement floor?
Yes, we can install a subfloor over an existing concrete basement floor. This involves using moisture-resistant materials and employing proper insulation techniques to create a barrier between the concrete and the new subfloor. It helps in addressing moisture issues and provides a stable surface for your flooring.
Will installing a subfloor reduce the dampness in my basement?
Yes, installing a subfloor can help reduce dampness in your basement. The subfloor acts as a moisture barrier, preventing water seepage and protecting your flooring from moisture-related issues. It also aids in improving indoor air quality and creating a more comfortable and dry living space.
Open Hours
Monday - Saturday 8AM-8PM Sunday - Closed
Locations
Philadelphia, PA 19111
Lancaster, PA 17601
Southamptom, PA 18966
Wilmington, DE 19804