Leaky Basement Repair in Camp Hill, PA
Say Goodbye to Your Basement Leaks with Professional Expert Solutions in Camp Hill, PA
Reliable Leaky Basement Repair in Camp Hill, PA – Keep Your Basement Dry and Protected
Welcome to our premier leaky basement repair services in Camp Hill, PA. If you're facing a problem with a wet basement, we have the expertise and solutions to address your concerns effectively. Our team of skilled professionals is committed to providing top-notch services that will keep a water-damage-protected basement.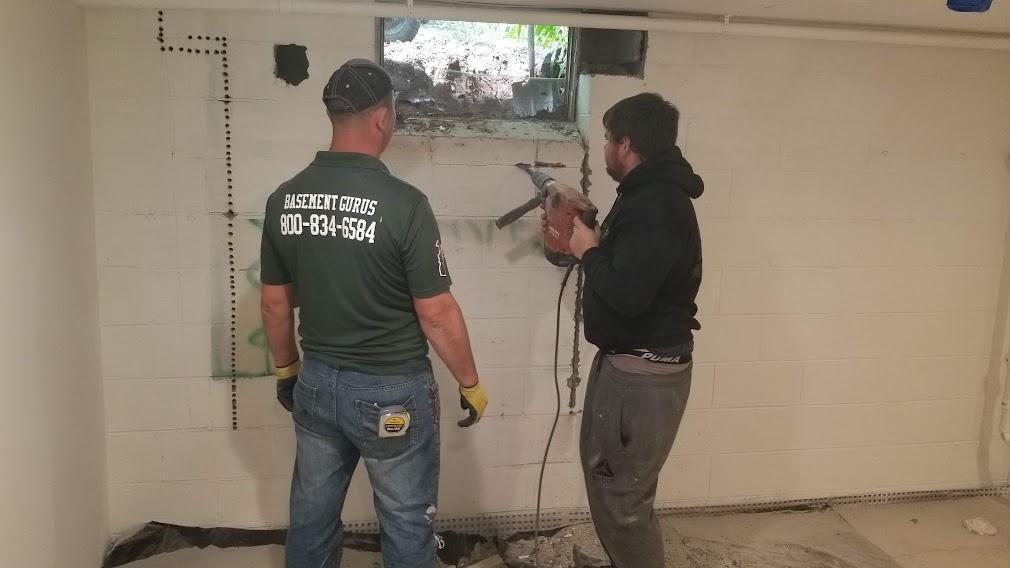 At our company, we understand the importance of a dry basement as a crucial part of your property's foundation. Whether you're experiencing minor leaks or significant water intrusion, we have the experience to deal with any type of wet basement repair in Camp Hill, PA. With our advanced techniques and proven solutions, we are here to ensure a dry and healthy environment for your basement.
Why Choose Basement Gurus: The Leaky Basement Repair in Camp Hill, PA

Extensive Experience
With years of experience in the industry, we have a deep understanding of the complexities involved in leaky basement repair. Our team has successfully resolved numerous basement leakage issues in Camp Hill, PA, providing reliable and long-lasting solutions.

Customized Approach
We recognize that each basement has different nature, and so are its leakage problems. Our experts will thoroughly assess your basement to identify the underlying causes and tailor a personalized repair plan that addresses your specific needs.

Effective Waterproofing Solutions
We utilize the latest and leading technologies and techniques to provide effective waterproofing solutions for your basement. From interior drainage systems to exterior waterproofing methods, we employ the most suitable approach to prevent water intrusion and keep your basement dry.

High-Quality Materials
We believe in using only top-quality materials and products for all our repair projects. This ensures the durability and longevity of our solutions, providing you with peace of mind and long-term protection against basement leaks.

Skilled and Licensed Professionals
Our team consists of highly skilled and licensed professionals who are trained in the latest leaky basement repair techniques. Our experts execute the repair work with precision and efficiency to meet your requirements. 

Excellent Customer Service
We look for Customer satisfaction and we strive to provide exceptional service from start to finish. Our friendly and knowledgeable team is dedicated to addressing your concerns, answering your questions promptly, and keeping you updated about the entire work process in Camp Hill, PA.
Frequently Asked Questions
How can I identify if my basement has a leak and how Leaky Basement Repair in Camp Hill, PA will help on this issue?
Look for signs such as water stains, musty odors, dampness, visible mold growth, or pooling water on the basement floor. If you notice any of these indicators, it's essential to seek professional leaky basement repair services in Camp Hill, PA.
Is it possible to fix a leaky basement myself, or should I hire professionals in Camp Hill, PA?
While DIY methods may provide temporary solutions, it's highly recommended to hire professionals for leaky basement repair in Camp Hill, PA. Experienced technicians possess the expertise, tools, and knowledge to identify the root causes of the leaks and implement effective and long-lasting solutions.
What are the common factors that cause basement leaks in Camp Hill, PA?
Basement leaks in Camp Hill, PA can occur due to foundation cracks, poor drainage, faulty basement windows, clogged gutters, or hydrostatic pressure from groundwater. Our professionals will conduct a thorough assessment to determine the specific causes and provide targeted repairs for your basement.
How long does it take to repair a leaky basement in Camp Hill, PA?
The duration of a leaky basement repair project varies depending on the extent of the leaks and the necessary repairs. Minor issues may be resolved within a day or two, while more complex repairs could require additional time. Our team in Camp Hill, PA will provide a timeframe estimation during the consultation process.
Can leaky basement repairs effectively prevent mold growth in Camp Hill, PA?
Yes, addressing basement leaks is vital for preventing mold growth. Moisture intrusion creates an environment conducive to mold development. By promptly repairing the leaks and implementing efficient waterproofing measures, you can significantly reduce the risk of mold growth and ensure a healthier living space in Camp Hill, PA.
Open Hours
Monday - Saturday 8AM-8PM Sunday - Closed
Locations
Philadelphia, PA 19111
Lancaster, PA 17601
Southamptom, PA 18966
Wilmington, DE 19804