Are you planning to finish your basement but concerned about the cost?
It's true that basement finishing in New Jersey, NJ can quickly add up, but that doesn't mean you have to sacrifice quality or style.
In this article, we'll explore tips and tricks for finishing your basement on a budget without compromising on your vision. 
1.Plan Your Budget
The first step in any budget-friendly basement finishing project is to plan your budget. Determine how much money you're willing to spend and make a detailed list of everything you'll need, including materials, labor, and any additional fees. Once you have a clear idea of your budget, you can begin to prioritize your spending and focus on the most important aspects of your project.
2.Do It Yourself
If you're handy with tools and have some experience in home improvement projects, consider doing some of the work yourself. DIY can save you a lot of money on labor costs, and there are plenty of online resources and tutorials to guide you through the process. However, it's important to know your limits and hire a basement finishing expert in New Jersey, NJ for any tasks that are beyond your skill level.
3. Choose Affordable Materials
When selecting materials for your basement finishing project, look for affordable options that still offer quality and style. For example, vinyl plank flooring can mimic the look of hardwood floors at a fraction of the cost. Additionally, consider using paint instead of expensive wallpaper or decorative finishes.
4. Optimize Natural Light
One way to save money on your basement finishing project is by optimizing natural light. Installing large windows or skylights can be expensive, but you can still maximize the natural light in your basement by strategically placing mirrors and using light colors on the walls and ceiling.
5. Prioritize Functionality
When planning your basement finishing in New Jersey, NJ, prioritize functionality over luxury. While it's tempting to add all the bells and whistles, focusing on the essential features such as lighting, storage, and proper insulation can save you money and make your space more functional and comfortable.
 6. Hire a Professional
While it may seem counterintuitive to hire a basement finishing expert in New Jersey, NJ
for a budget-friendly basement finishing project, it can actually save you money in the long run. A professional basement finishing contractor in New Jersey, NJ can help you navigate the project, avoid costly mistakes, and ensure that the work is done correctly the first time.
According to a report by the National Association of Home Builders, basement remodels can provide homeowners with up to a 70% return on investment. This means that if you spend $10,000 on finishing your basement, you could potentially increase the value of your home by up to $7,000. Additionally, the same report found that basement remodels are one of the most popular home improvement projects, with over 30% of homeowners choosing to finish their basements. However, it's important to note that costs can vary greatly depending on factors such as the size of the basement, the materials used, and the level of customization desired.
Overall, investing in basement finishing can be a smart financial decision for homeowners in the USA, providing both a high return on investment and an improved quality of life through increased living space.
7. Choose Basement Waterproofing Gurus
If you're looking for the best basement finishing service provider in New Jersey, NJ look no further than Basement Waterproofing Gurus. With years of experience and a team of skilled professionals, Basement Waterproofing Gurus can help you design and create your dream basement without breaking the bank. Plus, they offer a range of services including waterproofing, insulation, and mold remediation to ensure that your basement is safe, comfortable, and functional. Basement Waterproofing Gurus are the best basement finishing service provider in New Jersey, including Palmyra, Bellmawr, Deptford, Mt Holly, Vineland, Glassboro, Princeton, Cherry Hill, Haddonfield, Maple Shade, Berlin, Collingswood, Pitman, Haddon Township, Woodstown, Burlington, Mt Laurel Township, Egg Harbor Township, Pennsauken Township, and Voorhees Township.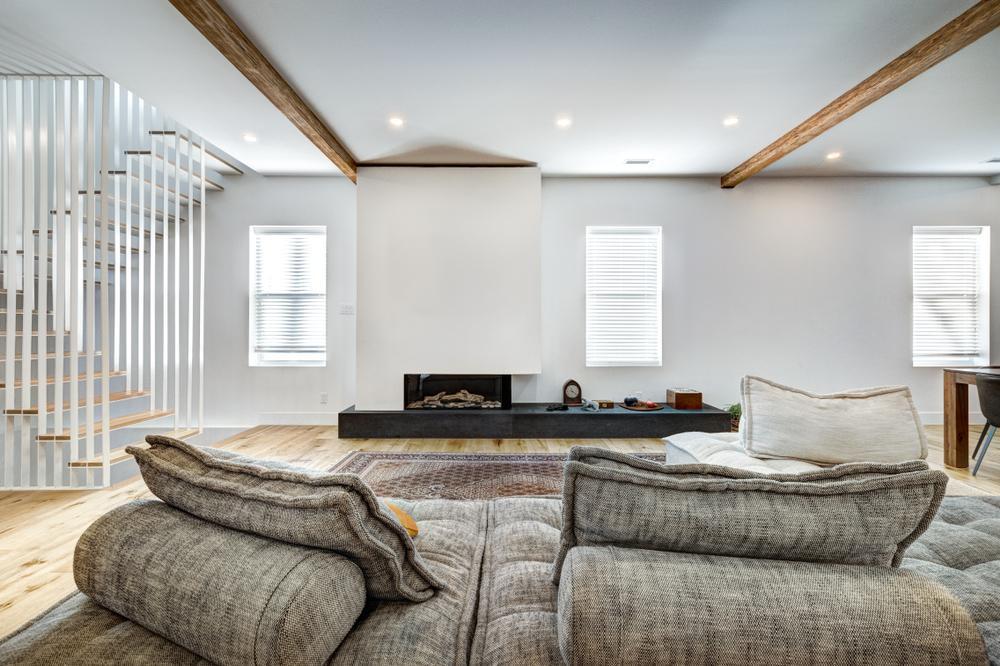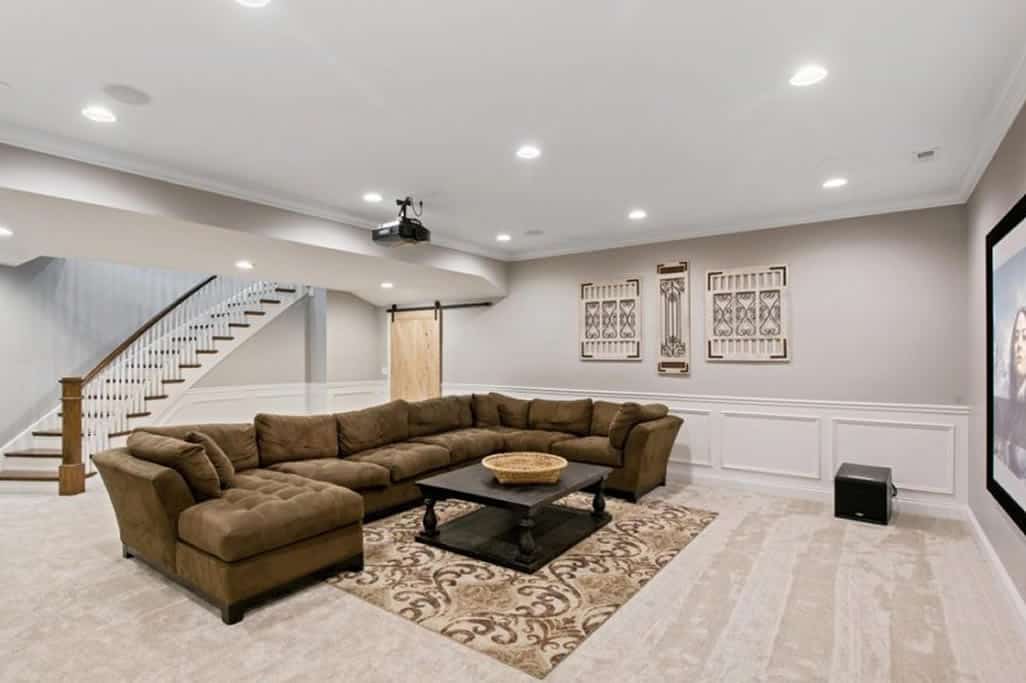 Case Study: How Basement Waterproofing Gurus Helped a Homeowner Save Money on Their Basement Finishing Project
When a homeowner in Bellmawr, NJ decided to finish their basement, they knew they needed to stay within their budget. They turned to Basement Waterproofing Gurus for help in finding affordable solutions without sacrificing quality.
The first thing the team at Basement Waterproofing Gurus did was to assess the homeowner's needs and goals for the basement. They then recommended cost-effective solutions that would help the homeowner achieve their desired outcome while staying within their budget.
Here are some of the tips and tricks that Basement Waterproofing Gurus shared with the homeowner to help them save money during their basement finishing project:
Choose durable, low-maintenance materials: Basement Waterproofing Gurus recommended materials such as vinyl flooring and drywall that are both durable and low-maintenance. These materials are also affordable, making them an excellent option for those on a budget.
Use natural light: Rather than installing expensive light fixtures, Basement Waterproofing Gurus suggested using natural light to brighten up the space. They recommended adding windows or a skylight to allow more natural light into the basement.
Plan the layout carefully: By planning the layout carefully, the homeowner was able to avoid unnecessary expenses such as moving plumbing or electrical lines. Basement Waterproofing Gurus worked closely with the homeowner to come up with a layout that was both functional and cost-effective.
Incorporate existing elements: The team at Basement Waterproofing Gurus suggested incorporating existing elements in the basement, such as exposed brick walls, to add character to the space without having to spend money on expensive finishes.
By following these tips and tricks, the homeowner was able to save money without sacrificing the quality of their basement finishing project. They were thrilled with the final result and praised Basement Waterproofing Gurus for their expertise and professionalism
Conclusion
Basement finishing in New Jersey, NJ on a budget doesn't have to mean sacrificing quality or style. By planning your budget, choosing affordable materials, optimizing natural light, prioritizing functionality, and hiring a professional basement finishing contractor in New Jersey, NJ you can create a beautiful and functional space without breaking the bank. And if you're in New Jersey, be sure to choose Basement Waterproofing Gurus for the best basement finishing service in town. Contact them today for a free estimate and get started on creating the basement.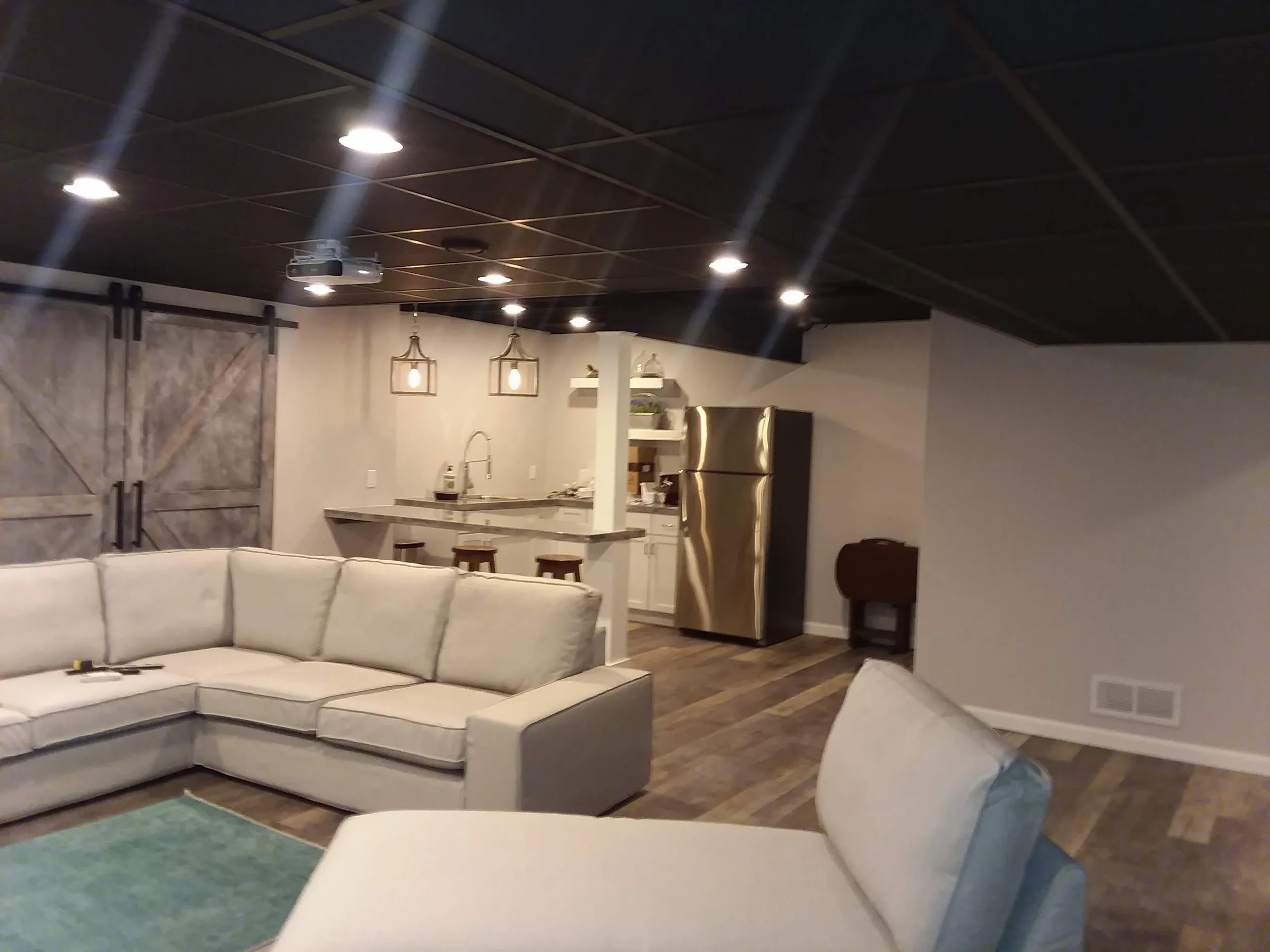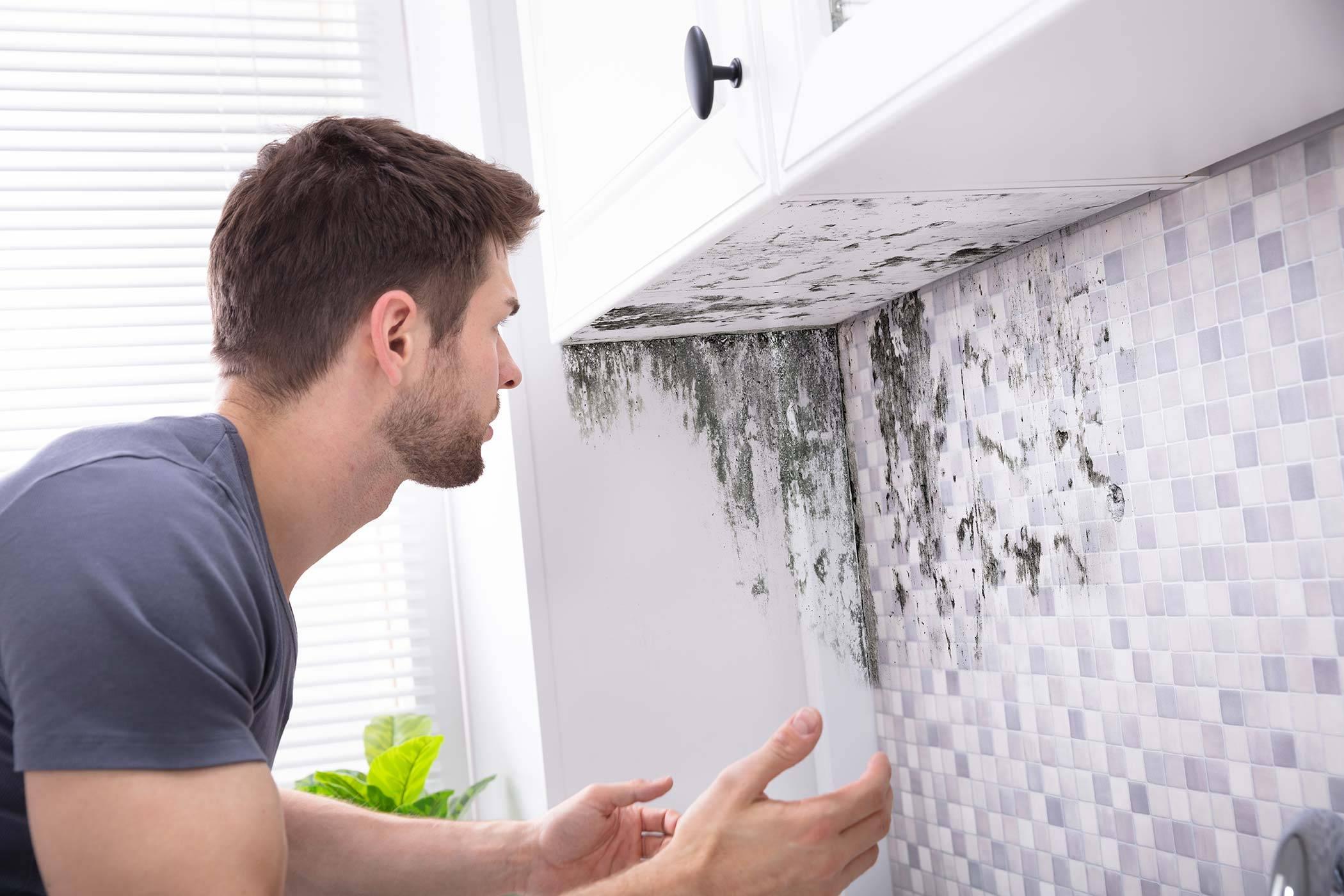 DIY vs. Professional Mold Removal
While DIY mold removal may seem like a cost-effective solution, it's important to weigh the potential risks and benefits before attempting to tackle the problem yourself. DIY methods can be effective for small, isolated cases of mold growth, but for larger or more serious cases, professional mold removal is recommended.
Professional mold removal companies have the expertise and equipment to properly identify and remove mold, as well as prevent future growth. They can also provide proper safety measures to protect you and your family from exposure to harmful mold spores.
The cost of professional mold removal contractor in New Jersey can vary depending on the severity of the mold growth and the extent of the remediation needed. However, the benefits of hiring a professional can outweigh the cost in terms of long-term health and safety concerns. It's important to choose a reputable and experienced mold removal company in New Jersey that is licensed and insured.
Choosing the Right Mold Removal Company in New Jersey 
Choosing the right mold removal company is crucial for ensuring effective and safe mold remediation. When searching for a company in New Jersey, there are a few factors to consider.
Firstly, check if the company has the required licensing and certifications. A reputable mold removal company should have a valid license to operate in New Jersey and certifications from relevant organizations such as the Institute of Inspection, Cleaning and Restoration Certification (IICRC).
Secondly, consider the company's experience and expertise in the field of mold removal. Look for a company that has been in business for several years and has a team of trained professionals with extensive experience in handling different types of mold removal projects.
Thirdly, research the company's reputation and read customer reviews. Check online review sites such as Google, Yelp, and the Better Business Bureau to see what customers have to say about their experience with the company. A company with a positive reputation and high ratings is more likely to provide quality services.
Lastly, consider the company's availability and response time. Mold removal is time-sensitive, and delays in the removal process can result in further damage and health risks. Choose a company that is available 24/7 and can respond quickly to your mold removal needs.
By considering these factors, you can choose a reputable mold removal company in New Jersey that will provide effective and safe mold remediation services.
Choose Basement Waterproofing Gurus – Licensed and Experienced Mold Removal Contractos in New Jersey
If you suspect mold growth in your New Jersey home, it's important to act quickly and hire a reliable mold removal company. Basement Waterproofing Gurus are licensed and experienced professionals who can effectively remove mold and prevent future growth. Contact them for service in areas including Princeton, Cherry Hill, and Egg Harbor Township.