Leaky basement repair in Linglestown, PA
Whenever you come across dealing with a wet basement, Basement Waterproofing Gurus is your one-stop solution for leaky basement repair in Linglestown, PA. 
Wet basement repair in Linglestown PA
At Basement Waterproofing Gurus, we love to play in the dirt and are determined to provide the best possible solution based on your home's needs.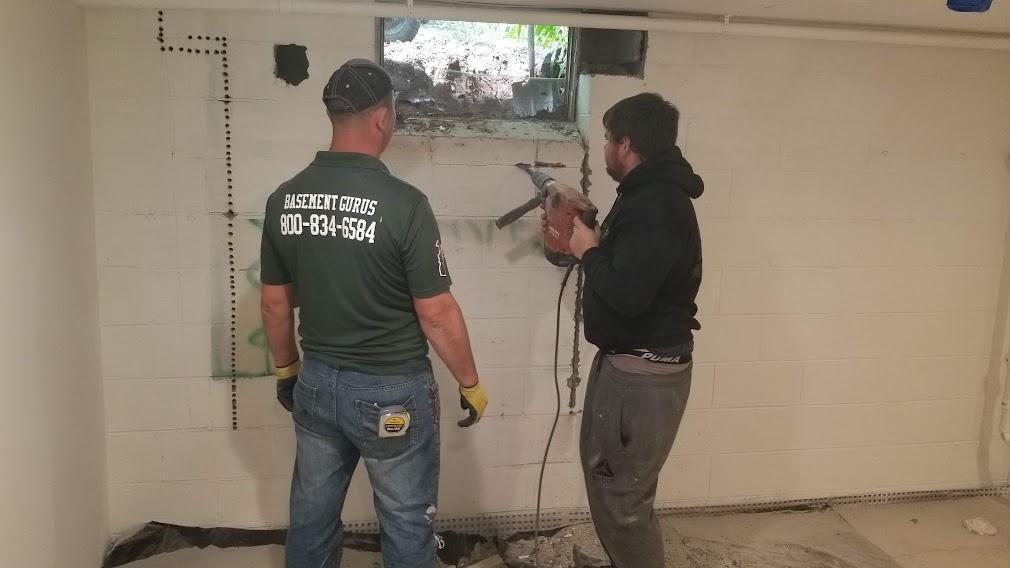 We are well-versed in local building codes and regulations. Our team ensures that all basement repair work is carried out in compliance with the relevant codes and regulations. You can have peace of mind knowing that your basement repair project is handled with professionalism and adherence to industry standards.
Why Choose Us: Wet Basement Repair in Linglestown PA


C
ost-Effective Solutions
We understand that basement repairs can be a significant investment. That's why we strive to provide cost-effective solutions without compromising on quality. Our team will work with you to find the most efficient and budget-friendly options for your basement repair needs.

Advanced Technology and Equipments
We stay up to date with the latest advancements in basement repair technology and use state-of-the-art equipment to ensure accurate diagnostics and efficient repairs. Our investment in advanced tools and techniques allows us to deliver high-quality results.

Transparent Communication
We believe in transparent communication throughout the entire process. We will keep you informed about the progress of the repairs, explain the techniques and materials used, and address any questions or concerns you may have. 

Attention to Detail
We take pride in our meticulous attention to detail. From the initial inspection to the final repair, our team pays close attention to every aspect of the project. We leave no stone unturned to ensure that the repairs are completed to the highest standards of quality and craftsmanship.

Proven Track Record
We have a proven track record of successful basement repair projects. Our satisfied customers and positive reviews are a testament to our commitment to excellence. You can trust that we will bring the same level of dedication and expertise to your basement repair project.

Licensed and Insured
We are a licensed and insured basement repair company. This means that we comply with all industry regulations and standards, ensuring that our work is done safely and to code. Our insurance coverage provides added protection and peace of mind for you as our valued client.
Frequently Asked Questions
Does wet basement repair in Linglestown, PA, come with any warranty?
We are happy to tell you that all our services come with a 15-year minimum warranty. It also depends on the type of materials you want us to use without compromising on quality. Our team will be available to provide you with more details.
Who do I contact for leaky basement repair in Linglestown, PA?
You can call us at any time as we operate 24x7x365 days. Either you can email us, or we are just a phone call away. Our dedicated team of engineers will contact you at your convenience. You can also schedule a call with us according to your desired time frame. We also provide the first 30 minutes of a free consultation.
How will you assure us of your services?
We are a known brand for leaky basement repair in Linglestown, PA. Please read our customer feedback in our website's "Testimonials" section to learn more about our customer service.
How do I recognize if my basement is wet?
Common basement leak problems include musty doors, dampness, mold growth, water seepage, cracks, water stains, and puddles of water.
Why does my basement leak?
Common issues include improper drainage, cracks, faulty waterproofing, a faulty foundation, improper grading, and the swampy area near the basement.
Open Hours
Monday - Saturday 8AM-8PM Sunday - Closed
Locations
Philadelphia, PA 19111
Lancaster, PA 17601
Southamptom, PA 18966
Wilmington, DE 19804